Pure Stage Magic

Entrancing, Exhilarating...Terrific

Call :phone to book directly from the theatre or Subscribe
Booking from
Thursday, 20 September 2007
Booking until
Sunday, 7 January 2018
Running time
1 hour 40 minutes
Performance Times
| Mon | Tue | Wed | Thu | Fri | Sat | Sun |
| --- | --- | --- | --- | --- | --- | --- |
| - | - | - | 15:00 | - | 15:00 | 15:00 |
| - | - | - | - | - | - | 18:00 |
| 20:00 | - | - | 20:00 | 20:00 | 20:00 | - |
Stomp
A wholly British theatrical sensation and a phenomenon in its own lifetime, Stomp has been raising the London stage for 13 years. And it keeps on changing, constantly morphing into something ever-more fantastic, exhilarating and LOUD, with new routines, new choreography and new music. Which means if you've already seen it you can see it again and experience a whole new show.
Thrilling stuff as well as a multi-award winner, Stomp taps into the universal human language of rhythm, adding theatre, comedy and dance to create one of the most unusual and compelling musical extravaganzas on earth. Expect just eight performers making the most of a collection of very odd instruments including Zippo lighters, plastic bags, bin lids and... yes, you guessed it - the kitchen sink!
The result is a set of explosively feel-good rhythms, all hammered out at breakneck speed. As the Sunday Telegraph said, it's 'Pure Stage Magic'. The Independent called it 'Entrancing, Exhilarating... Terrific'. Whether your musical taste runs to soul or jazz, dance music or hip hop, classical, rock or pop, you'll find yourself unable to resist, hit right between the eyes by the show's legendary rhythm stick! Hilarious, infectious, unique and unforgettable, it's a blast whatever your age.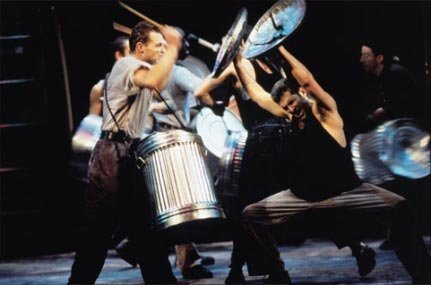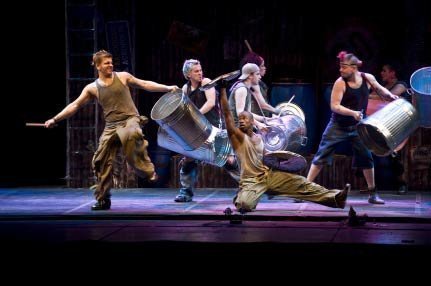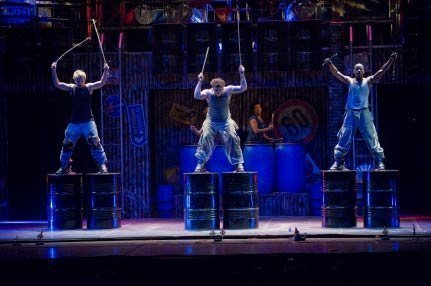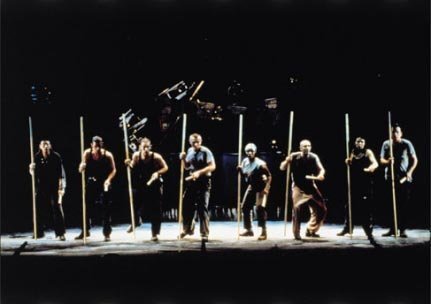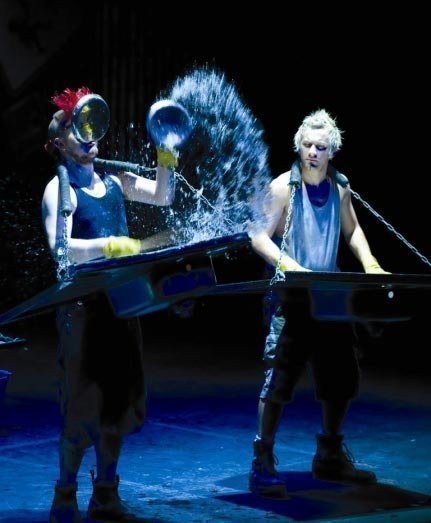 «
»
Audience Latest Reviews
Reviews Summary based on 1902 reviews
General:
What to expect
Acting:
Music:
Costumes:
Story:
Lighting:
Recommendations
Anyone:
Families:
Teenagers:
Young Couples:
Theatregoers:
A must for foreigners as its all visual no speaking - reaches out everyone
Those wanting a West End experience and worry about foreign guests following a storyline, this is especially genius as a show to go to. It should also inspire teenagers - all shapes and sizes could aspire to this level of talent on show. Fantastic, awesome - wasn't sure 100 minutes of rhythm and dance could be sustained without dialogue of story but each set piece carried itself.
Rachel, 12 Sep 2015
Amazing and funny!
The funniest dance show I have ever seen. A joy to watch! Would defiantly go again!!
Sophia, 11 Sep 2015
A Crashing good show
An amazing show so full of energy. The choreography is second to none.
Elizabeth, 11 Sep 2015
treat
we took our grandson jordan for his 14th birthday treat, he said it was awesome...his first theatre trip made him hungry for more, well done great show x
linda, 05 Mar 2014
VERY ENTERTAINING SHOW WITH GREAT HUMOUR
I have now seen this show 5 times over a 10 year period. Every time I have visitors I take them to see this short and excellent show. So clever!!
anne G, 01 Feb 2014
Stomping Good Time
Rarely has a couple of hours passed so quickly. These guys and girls are just amazing. The rhythms are intricate and exciting - heaven knows what it all does to their bodies and ears! It's also full of humour. Only negative was the cramped seating and bar at the theatre which is tiny and homely
Bob, 11 Nov 2013
A noisy 1hr 40 mins
Original and entertaining well worth a visit. It is a small theatre and some seats have restricted views although this does not distract from the show.
Peter, 25 Oct 2013
stomp power
Loads of energy, quirky, quick moving and funny (at times). Players put a lot into it and obviously were fit and rhythmic/ talented percussionists/ diligent to timing
jane, 25 Aug 2013
Great way to spend a saturday afternoon
Stomp is a must see show. Our age group is 36-65 and we all loved it.. Could have watched it 100 times over! Combined with seeing some london attractions; we could not have had a better day out!
Sonya, 20 May 2013
Stomp was amazing!
I loved Stomp and so did my 6 year old and 11 year old! It was amazing how entertaining a show starring 8 people with no dialogue and no musical instruments could be. i would recommend it to anyone!
Nicky, 17 Sep 2012